Dine
DINING
Dining on Ariara is an important part of each day. Delicious meals can be served in a variety of settings – candlelit under the stars on the beach, in the gardens under the coconut palms, over the reef in the cabana, or in the Lodge's spacious dining room. It's your choice. Our family chefs will create mouth-watering menus made up of fresh local ingredients and take care of each and every one of your group's dietary preferences.
Play
PLAY
Boredom is not an option! If you enjoy an active lifestyle there is so much to do, including just about every watersport you can think of: jet skiing, kayaking, Hobie Cat sailing, water skiing and wake boarding, snorkeling and scuba diving, donutting, paddle boarding, sub-winging, windsurfing and kite surfing (advanced kiters only)… not to forget fishing. There are land-based sports and games such as beach volleyball or boules. A hike to the top of our mountain or around the island will reward you with fabulous views.
Florian Muller the Island Manager is a fully qualified PADI instructor and brilliant at coaching beginners or guiding and advising experienced divers. Ariara is quite literally scuba diving heaven, and a perfect place to improve your underwater skills at your own pace. You can dive on the private reef or nearby dive sites we have discovered. Night dives will introduce you to a whole new underwater world. For wreck diving close by there is an intact WWII US supply ship and for keen divers Coron has fabulous wreck dives with over a dozen Japanese naval ships sunk in WWII. Some of them are huge.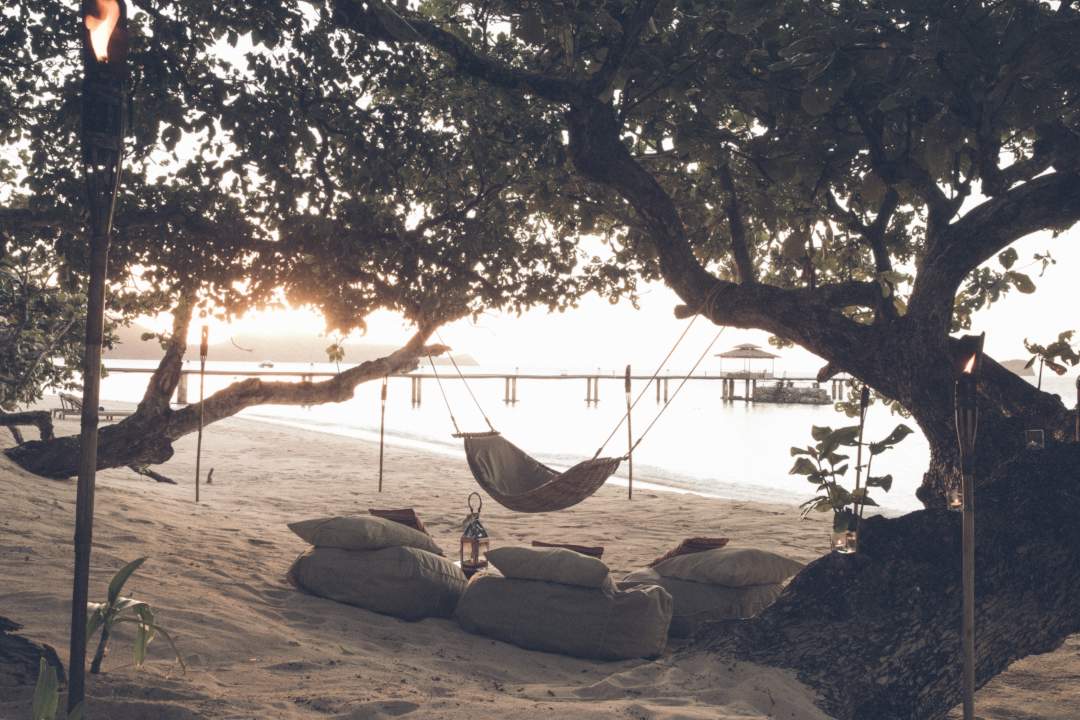 Relax
RELAX
If all you want to do is relax, Ariara is the perfect place to step away from your hectic day-to-day life. Switch off, wind down, and let our wonderful team look after your every need. Allow the beauty, peace and serenity of this very special place to wash over you. Guests can request yoga instruction. By special arrangement we will bring in an instructor who can create a personalized yoga or fitness programme in your preferred discipline. We also have excellent resident masseuses.
Explore
EXPLORE
Every day heralds a new island adventure. Our small fleet of fully crewed boats can take you island hopping and exploring. Visit 16th Century Spanish fortifications, caves with glistening crystalline stalactites and stalagmites, Filipino fishing villages and tribal communities. Longer trips can take you to hidden emerald green lakes and turquoise blue lagoons surrounded by striking limestone karst rock formations, or dive sites above the wrecks of huge WWII naval ships...
Celebrate
CELEBRATE
Many of our guests choose Ariara to host celebrations such as weddings, special anniversaries, or parties and get-togethers with family and good friends. Every exclusive stay is bespoke, so anything is possible. Once we have consulted with you we will make all the arrangements.
To capture your memories we can call on a talented photographer - Julian Abram Wainwright (julianwainwrightweddings.com) - whose work is showcased below.